The Donkey Sanctuary of Canada is located in Guelph, Ontario, and has been in operation since 1992. They offer refuge to donkeys, mules and hinnies.
Not all of the donkeys that come to the Sanctuary are rescues. Some have been very well cared for but due to circumstances their owners can no longer care for them and surrender them to the Sanctuary. The Sanctuary consists of 100 acres of land. The Donkey Sanctuary is a not-for-profit charity and they rely on donations to help with the operation of the sanctuary.
I had to opportunity to visit the Sanctuary earlier this year. I was very impressed by the facility.
For more information regarding the sanctuary please visit their website - http://www.thedonkeysanctuary.ca
On the day of my visit I was lucky enough to see a baby donkey which had been born in July, 2014. His name is Flint. He is kept in a separate paddock with his mom.
It does my heart good to see these animals treated with such respect, love and kindness. If you live in the area please visit the Sanctuary.
Flint with his mom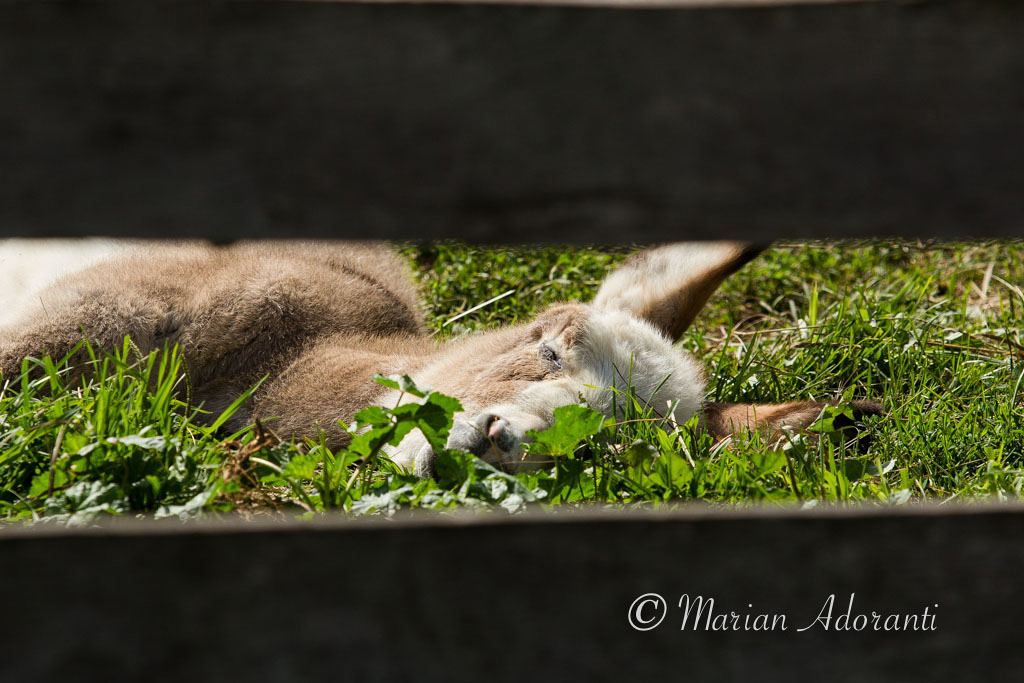 Flint resting after a hard day of play
Flint looking beyond the fence to "greener pastures"
Breakfast time.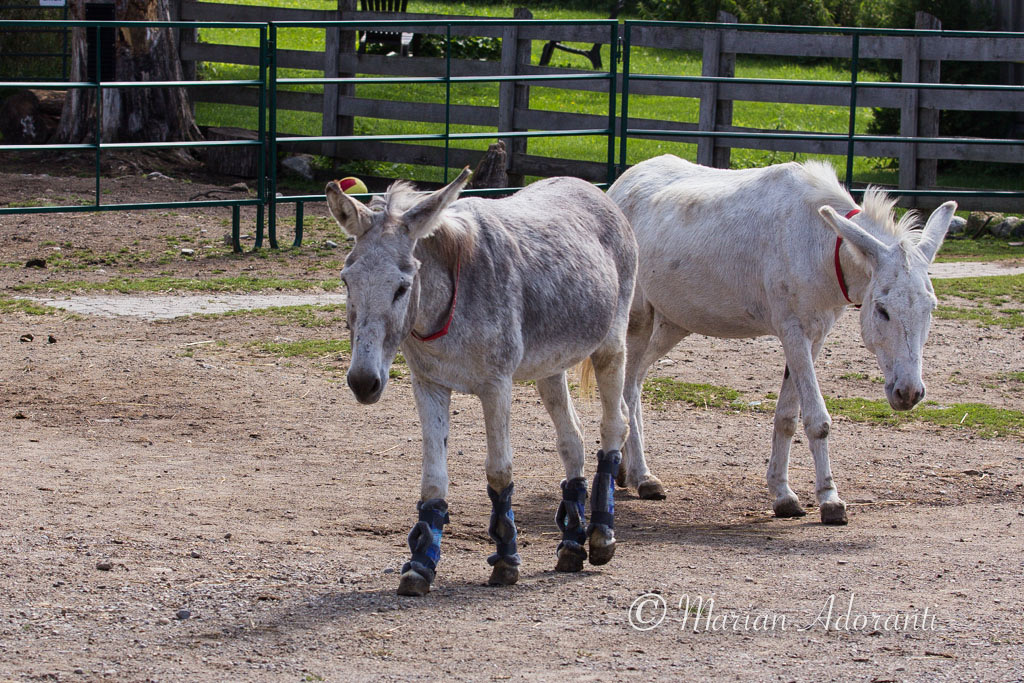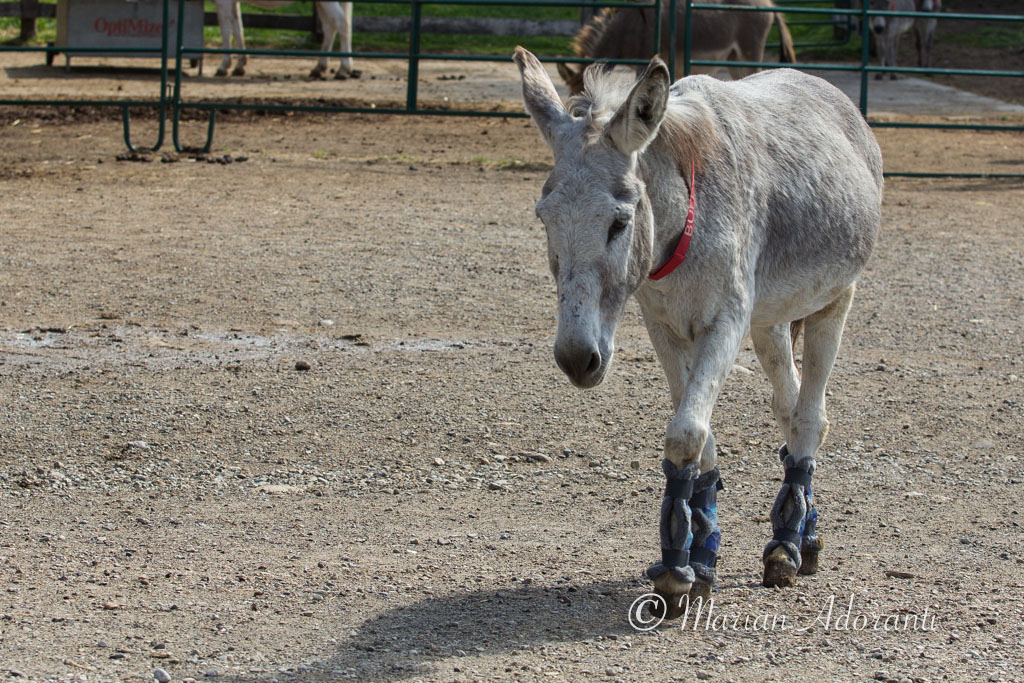 Some require more care than others.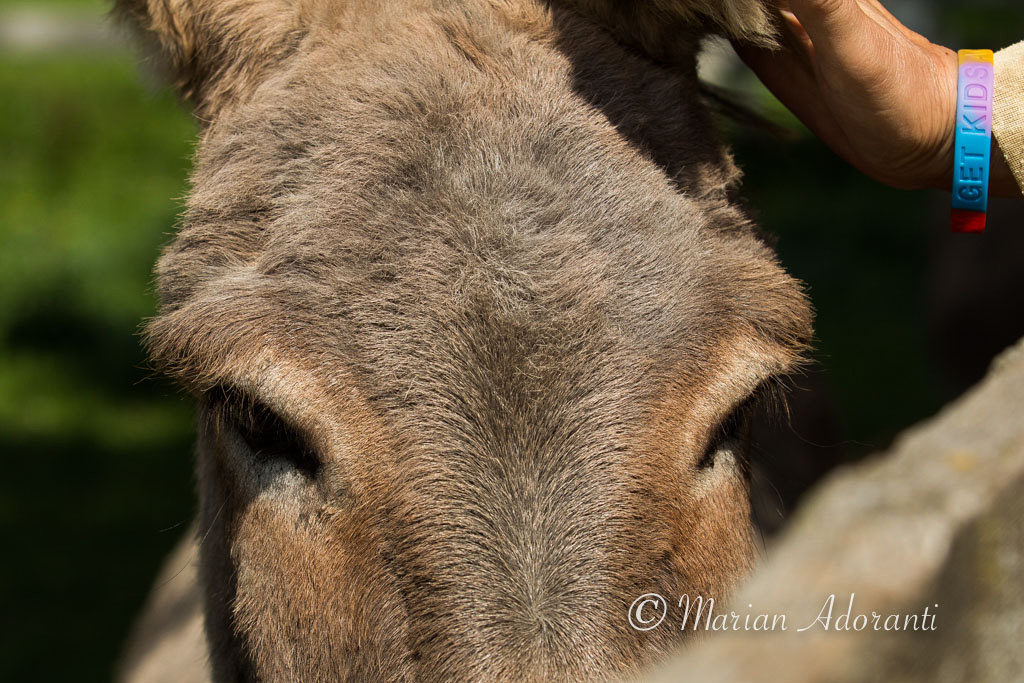 Visitors are encouraged to be hands on. Grooming and petting is encouraged.